LEARN REELS
BEFORE IT'S TOO LATE! 🚨💇‍♀️
💛 Are you feeling totally lost with these constant changes? Just as you learn one thing... it all changes again! 
What if I could save you the annoying self learning process and fast track you having the online presence you need to grow?
My name is Sophia Hilton, collectively the most followed hairdresser in the UK. I have taught social media to over 4000 people in 42 countries… I thought I had 'cracked it' and then Reels really took off and I shit myself. I felt exactly how you feel now.
It literally took me over 100 hours to crack it…
But to save you the bloody boring nights I went through I've put it all on one course for you to make it easier and faster! 
*The Fast Track Reels course is a part of our full Social Media Level 2 course, if you would like to purchase the whole course you can do so for an extra £70!
What you get
With my online learning:
Over an hour of lessons and step by step guides to watch in your own time over 30 days

Downloadable and printable guides to put in your salon and share with your team (or friends)

Two way learning - you have the chance to ask Sophia and our social media consultant any questions in our private online forum for a whole month!

Quizzes to test your knowledge - if you are that kinda person!
| | |
| --- | --- |
| 🙏 | How to create hairdressers specific transformations and transitions (also applicable to other industries) |
| 🙏 | What music to add and how to work with audio trends |
| 🙏 | Step by step videos on every button and feature |
| 🙏 | How to edit your Reels after posting |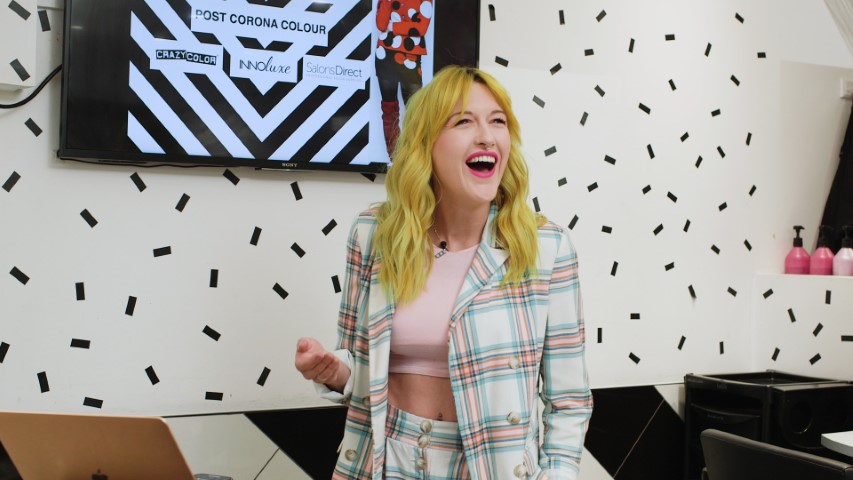 This Is Not Just For Hairdressers
This course is not just for hairdressers! 90% of the content is useful for any person or company. We have a lot of people in beauty, products, lashes, tattoos and fashion coming, but it it can also be as diverse as a sex shop and a even dog grooming parlour! It's great for anyone who is trying to grow themselves or their business!
You should also know the following!
You DON'T have to put your face on camera to work with Reels
You CAN learn this - even if you think you are not phone savvy - I bloody wasn't! I still struggle to put the cable tv on!
£30

Online learning

Access our online learning and learn in your own time.

Buy now
Can share my log in with other people?

Our enrollment is 'per person' and is not to be shared. This is strict in our term and conditions and something that can be monitored when logging in from different devices. Your login is unique and your own, and tracks your online journey.

How can I pay?

You can make payment securely for online learning and in-person courses. You can use a credit/debit card.

How can I cancel?

We do not offer cancelations as this is a one off purchase that gives access to this course for one month paid up-front.
Academy Reviews
What people really think (they like it!)
Money Back Guarantee!
100% Incredible Value
Here is where I go wild… I'm so certain that you will get your money's worth. I'm offering you a…
100% money back guarantee! 
Even if I teach you half of what I promise you will have incredible value - I know it!
With things changing so fast it's so important that you get up to date as soon as possible… so when It changes again you have a foundation! 
Book now and take the stress away. Most importantly, start to make some bloody money from your hard work!
£30

Online learning

Access our online learning and learn in your own time.

Buy now